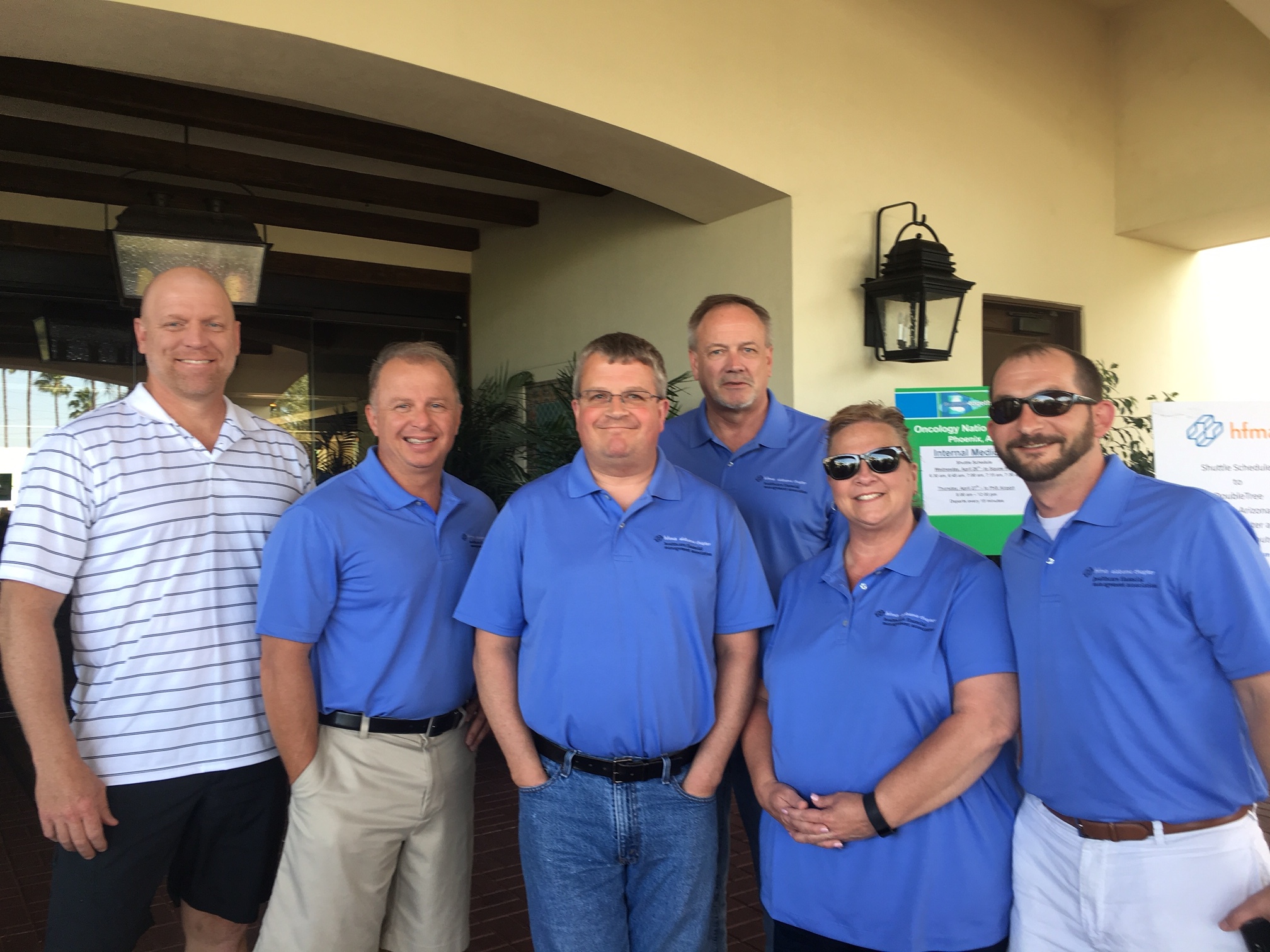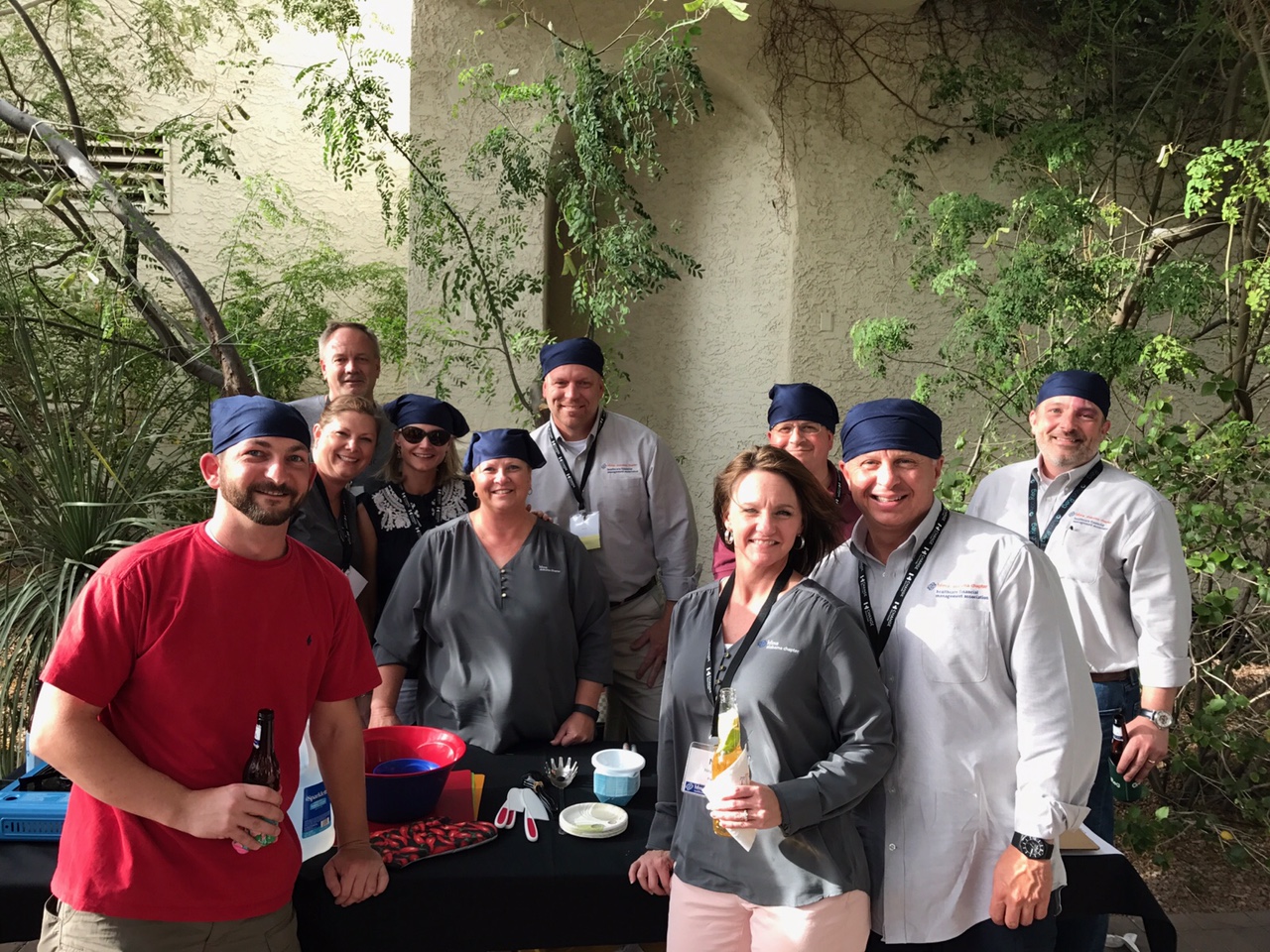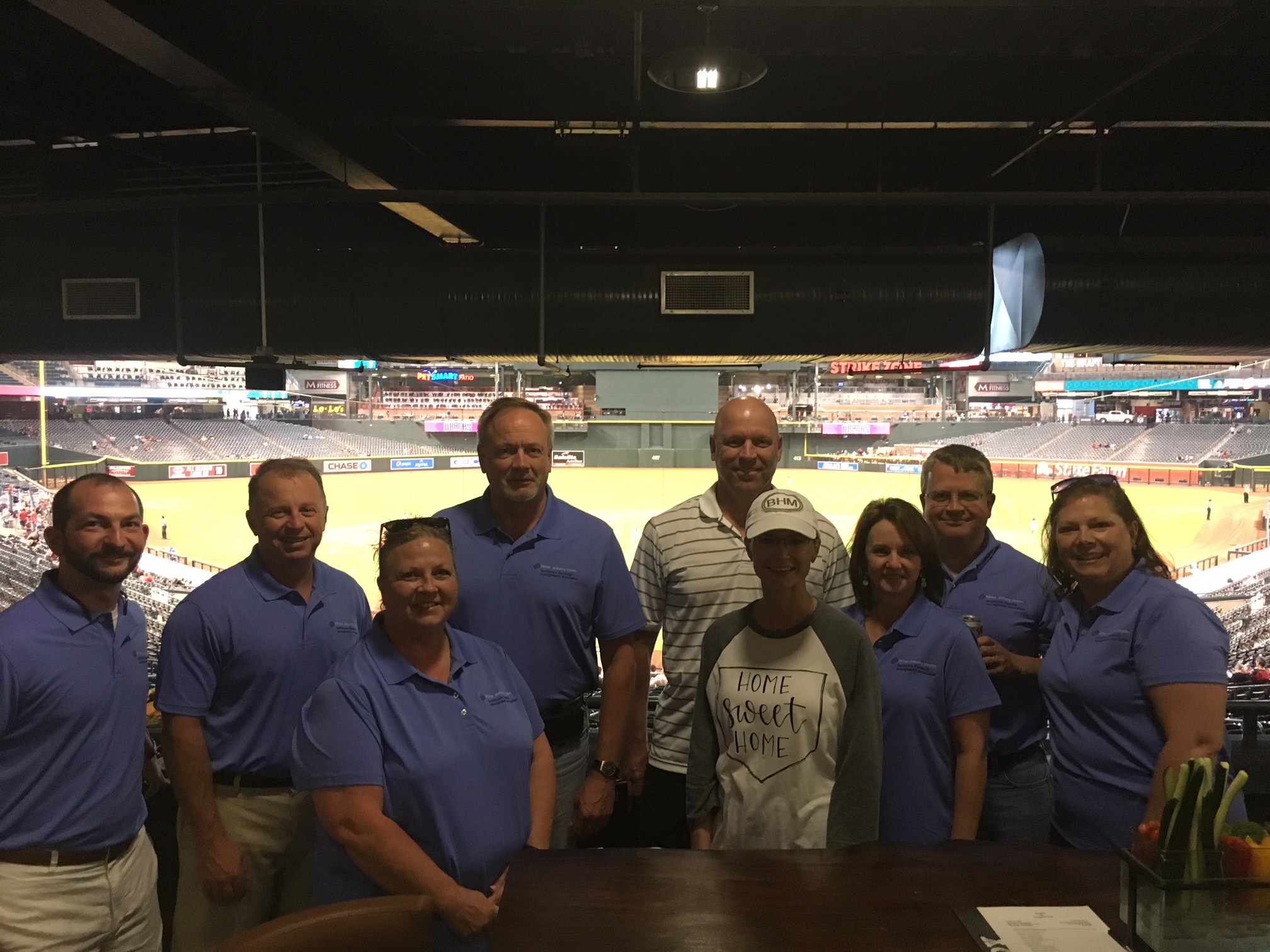 The 2017 Leadership Training Conference was held April 24-26 in Phoenix, Arizona. Leadership teams from each chapter attended. The Alabama chapter team included the 2017-2018 officers: Nina Dusang, President, Megan Randolph, President-elect, Wanda James, Secretary and Jeff Peppers, Treasurer. Also in attendance were the incoming Communications Chair, Clint Jones; Education Chair, Jeff Craft aka Happy; Membership Chair, Wallace Harmening aka The Artist; Sponsorship Chair, Mike Wilson aka Muke and Matt James, Early Careerist Chair aka Top Cheese.
LTC is a great place to network with counterparts from other chapters serving in a similar role. There were sessions on sponsorship, chapter budgeting, communications and effective web sites as well as President and President-elect specific sessions. These are key classes to lay a foundation for the year ahead.
Attendees met the incoming National HFMA Chair, Carol A. Friesen. Carol opened up the conference and spoke about her theme: Where Passion Meets Purpose. She shared her journey in healthcare and how a personal tragedy became her fuel for her purpose to make healthcare the best it can be for everyone.
One of the highlights was the Food Truck War. Teams competed for bragging rights in category of chants and food. The Alabama team competed in the Mac and Cheese group. Although our chant was not selected, we did when top of class for Mac and Cheese. Special kudos go to our chefs Megan Randolph and Matt James. During the competition, the Alabama team members showcased their talents in a big way. Wallace Harmening pulled out all the stops on his artistic rendering of the perfect Championship Mac n Cheese Truck and perfection for presentation. Jeff Craft held us all in high spirits with his super positive attitude.
Each team leader came away with solid tools to help plan a strong year ahead full of passion and purpose.